2 tails rounded welt whip
Another of the "junks" from the "mini" series. He looks like a toy but it is an unbearable torture. Its two massive fur tails stick their tips in an unbearable way.
It starts from the base of a 15 cm rigid handle and two 20 cm 5 mm solid leather tails. They are 35 cm of absolute forcefulness. Made of cowhide leather without subsequent treatment and with a solid and flexible cord tail. It weighs only 85 grams and its dimensions make it very easily transportable.
In this case, both the length and the number of queues can be changed without too much problem. It is also possible to leave the tip diagonal, pointed or completely beveled depending on the intensity you want to achieve with it.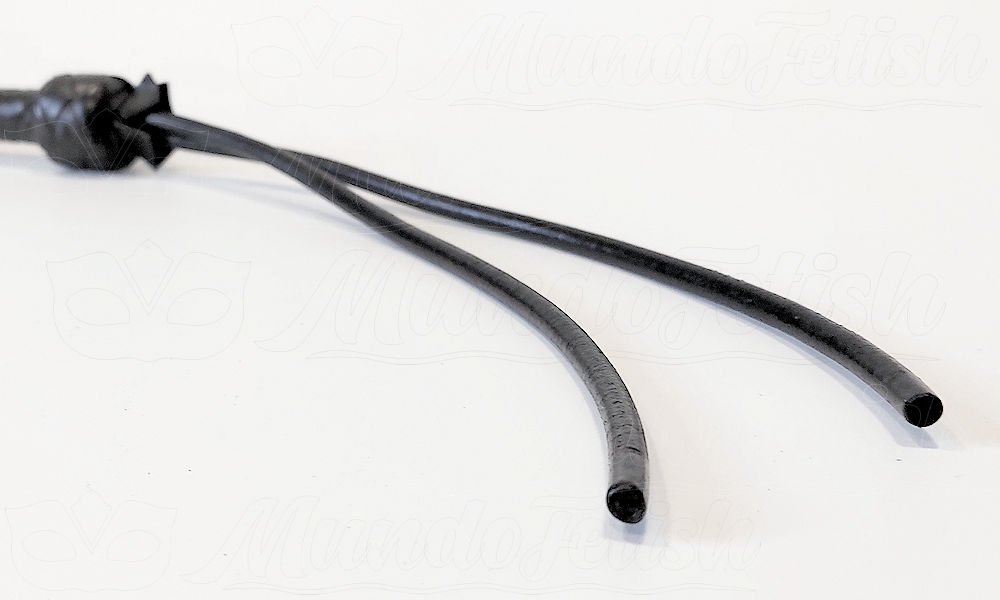 Tell us how you want it and we will prepare a personalized proposal. If you wish, you can contact us by phone, WhatsApp or email.