Another classic, without the difficulty of handling a real whip and with multiple finishing possibilities on the tip. In essence, this singletail is a snake whip without a tail and that ends, in this base model, in a grain of skin. Perfect for starting spanking sessions with a view to jumping to the use of whips. There is no need to be afraid of it since, if and only if you know how to use it, it can offer spectacular effects without causing hardly any damage (although if you know how to use it you can also adjust the type of impact to be more or less severe).
The tip can have a thousand configurations: tails, strips, spikes, even crackers. It all depends on what you want to achieve and your level of experience.
Made with three braided cores of cowhide grain and 5 x 1 mm cowhide outer skin with gloss finishing treatment, flexible handle with added weight without difference with the body, without glue unless requested.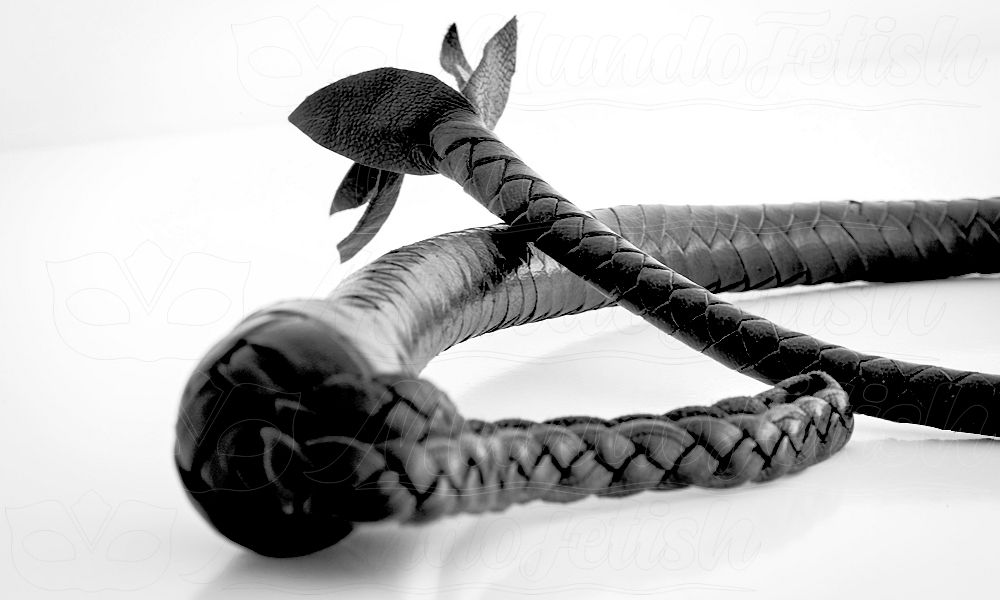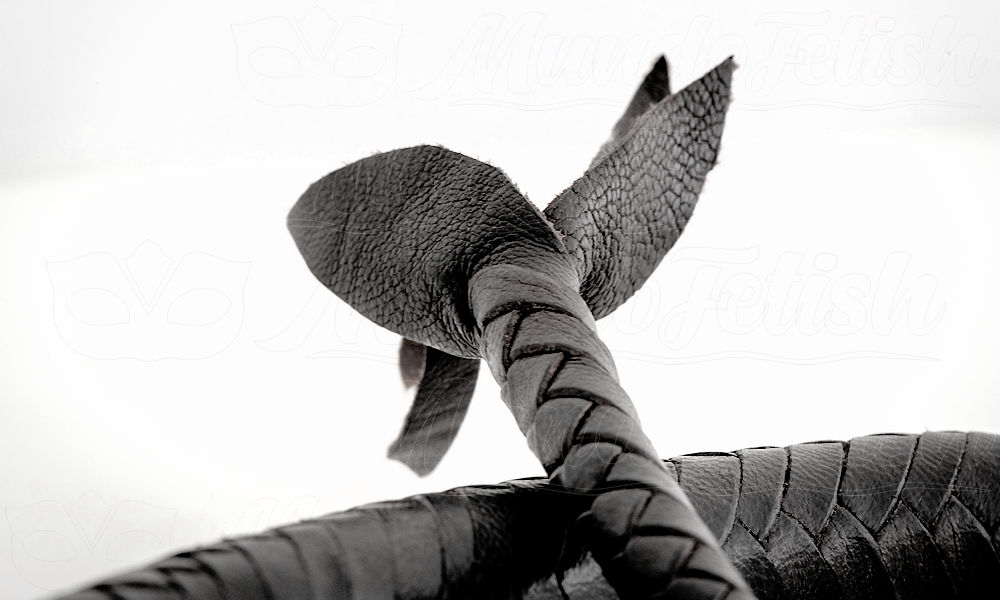 The data (of the one shown as an example):
180 gr total weight
90 cm total length (approx.) divided into:

90cm. of body
(+15 cm cracker)
You can change the look of the end, the length, and even the weight by not adding steel to the handle.
If you have the chance to go through Barcelona, you can see brothers of this single tail and some other creations at CLANDESTINO.
Tell us how you want it and we will prepare a personalized proposal. If you wish, you can contact us by phone, WhatsApp or email.