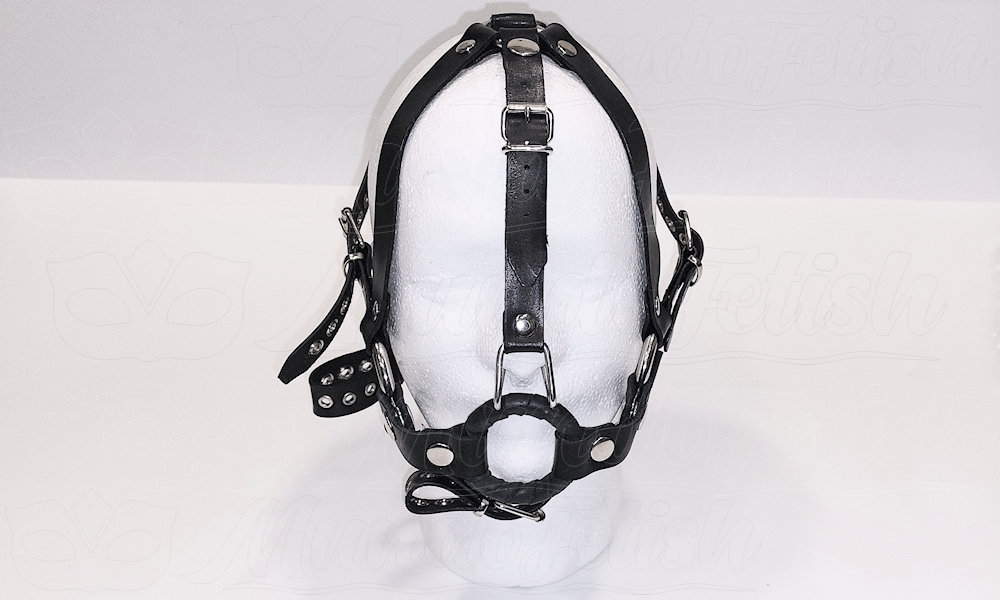 Honestly… I have had several harnesses in my life and they all suffered from some defect: if the strap fell off the head, if it didn't fit well, if the ball was very uncomfortable… In short, I have made one to my liking .
I don't really know what to say about this accessory, I can only say that it is "interesting." It remains well secured no matter how you move it and, of course, it has an interesting ring on the crown for alternative fixings.
It incorporates a nose hook that can be easily mounted and removed thanks to a clasp, and its two 45 mm rings on the cheeks make it possible to combine accessories for the mouth and other types of straps to "play" "ponies and ponies" .
At the moment I have made five accessories for the mouth but not because the set is like that, the "thing" is assembled with the one or more ones you want:
hard rubber ball
Soft leather teether
Steel ring covered in leather
Mask with inner mini-penis
Mask with external penis and internal mini-penis
All of them are assembled with two very resistant clasps and that allows any other possible design to be made.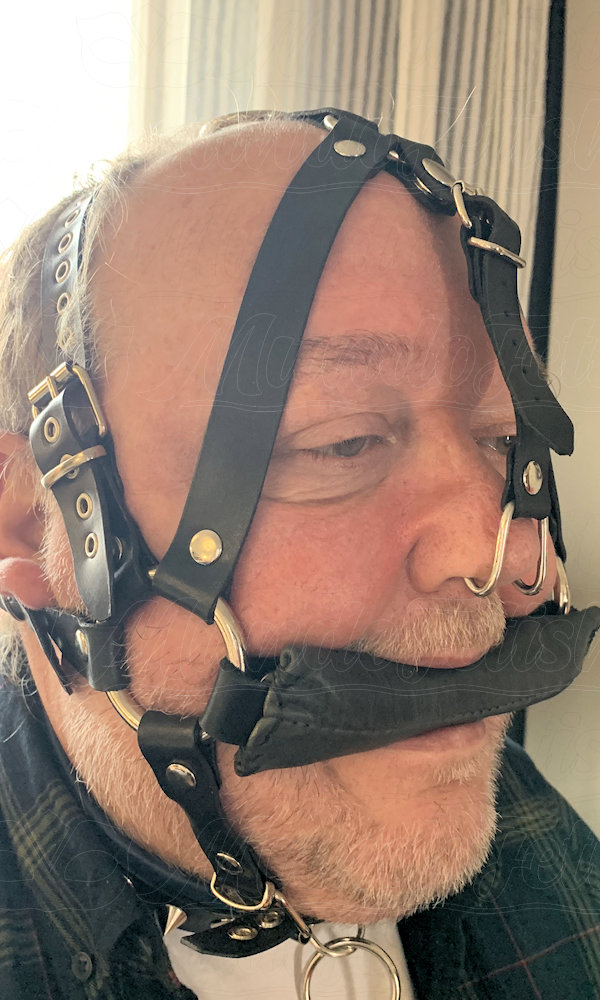 Susceptible to some customization on the teethers.
Tell us how you want it and we will prepare a personalized proposal. If you wish, you can contact us by phone, WhatsApp or email.