Starting from the dressage whips used in horse riding but adapting it to the dimensions of the usual play spaces and the skin that will receive it, this hybrid between riding crop and singletail is born that guarantees play times with totally controllable intensities since everything about it is softness. .
Almost three feet of instrument but with the first half rigid, which allows the point at which it is gripped to be regulated and thus be able to control the speed of the tip at the moment of impact.
The tail originates inside the handle, braided on a stainless steel rod, which gives it sufficient weight and great stability in movement. Both the tail and the handle are made of 1.5 mm cowhide with a final gloss treatment, and nothing else.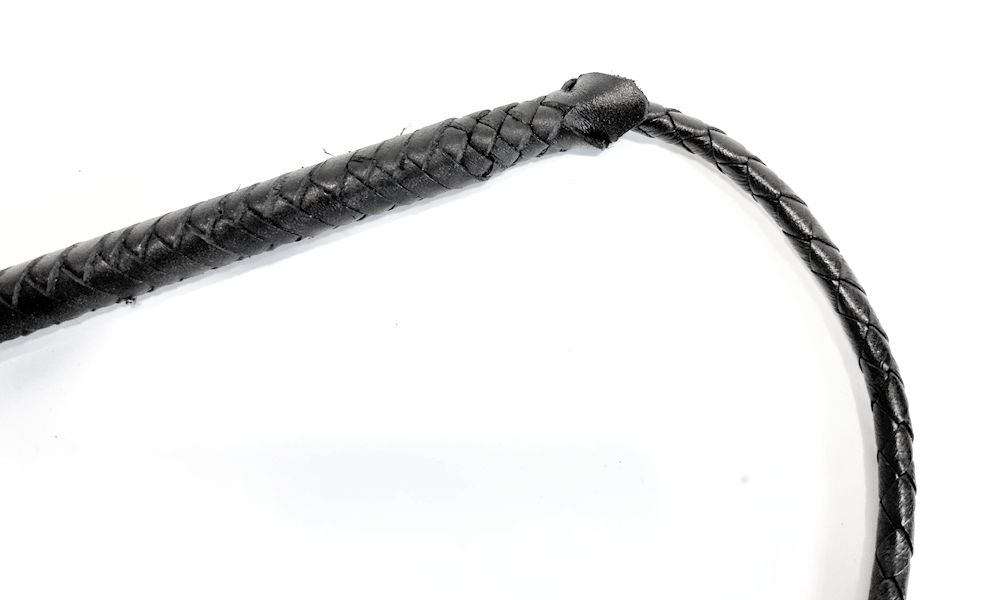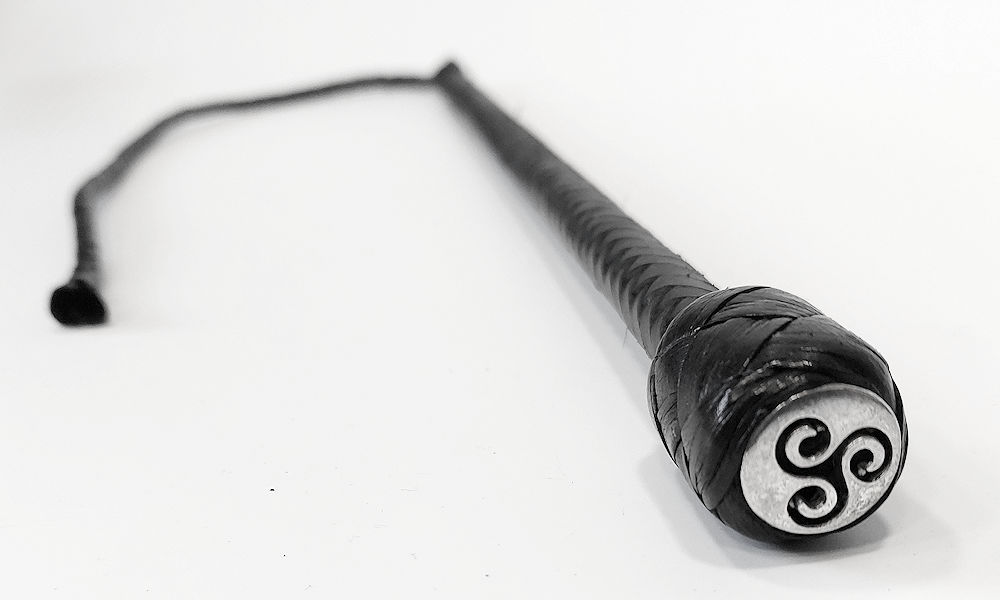 The data we show in the image:
65 gr total weight
80 cm total length (approx.) divided into:

40cm. handle/body
40cm. tail
(The one shown does not have a wrist strap, + 15 cm.)
The length can be modified without major problem at the time of order.
If you have the chance to go through Barcelona, you can see brothers of this bullwhip and some other creations at CLANDESTINO.
Tell us how you want it and we will prepare a personalized proposal. If you wish, you can contact us by phone, WhatsApp or email.