Another classic but this time for middle-top level spanking sessions. We can be afraid of this one because if a regular cane can be exasperating, this one far surpasses it.
Little flexibility and reasonable weight in two standard thicknesses of 10 and 15 mm, although it can also be made thinner but it loses much of its grace.
Made with natural bamboo that has only had the shoots polished so that it does not cause cuts. It incorporates an ergonomic leather handle to make it more manageable and allow for greater control if possible (aside from not damaging the Top's hand, which is important)
The marks they leave, depending on the force of the impact, can be significant and persist for several days. They are those parallel marks that we like to see so much in the mirror.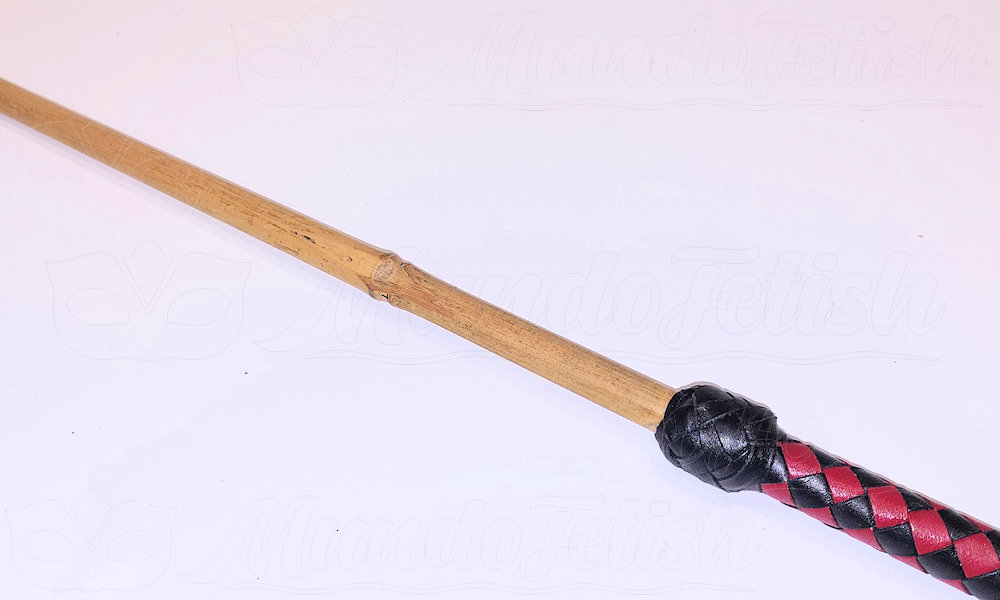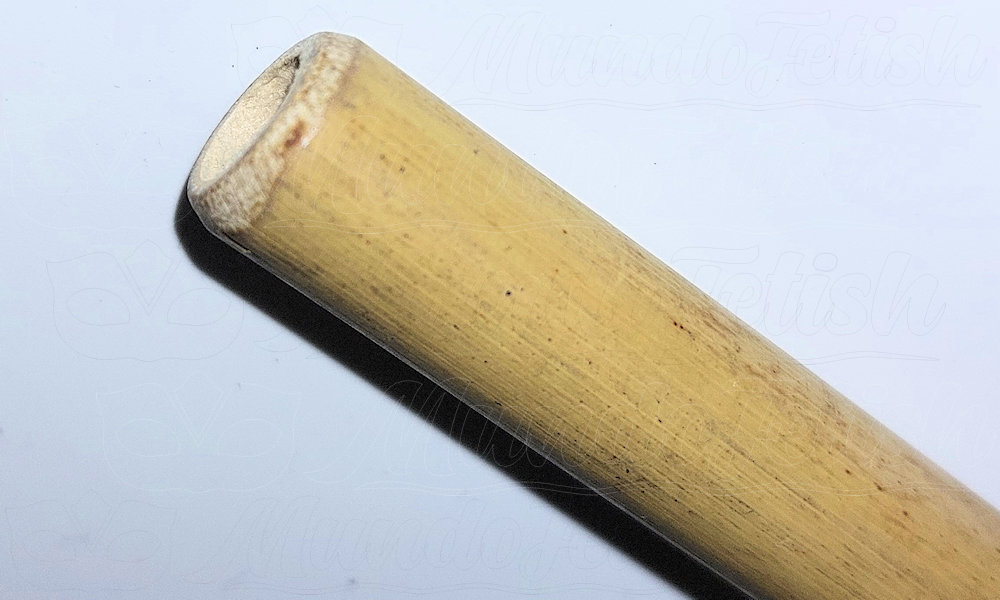 The data of both shown:
Thickness 10 and 15 mm
Weight of 55 gr (10 mm) and 80 gr (15 mm)
75 cm total length (approx.) divided into:

60cm. of naked bamboo stick
15 cm of braided handle on bamboo
(+15 cm of tape)
For everything else… you have to see it and try it.
Tell us how you want it and we will prepare a personalized proposal. If you wish, you can contact us by phone, WhatsApp or email.